Weddings are such a magical time in the lives of two people, so when Hog Roast Great Milton team were contacted and asked to provide the catering for a wedding they were only too pleased to say yes! The venue for this magical event was Le Manior aux Quat'Saisons,in Great Milton and the team were very excited to be working in such a fairytale environment.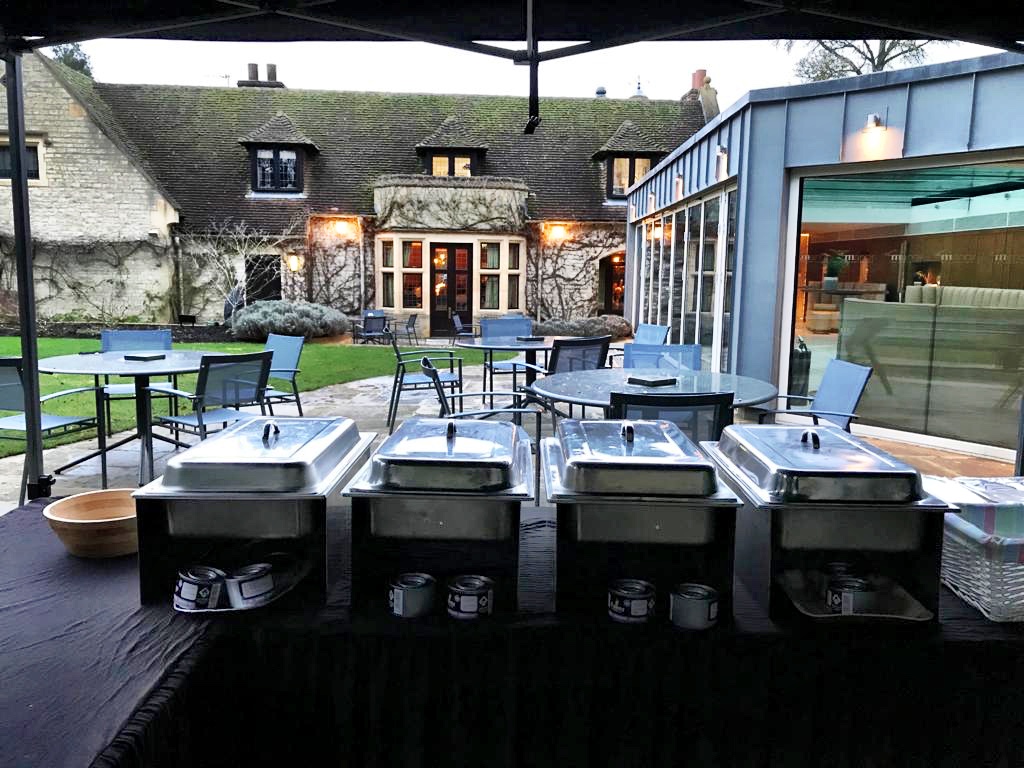 There was a guest list of 50 people for the Hog Roast Great Milton team to prepare a stellar menu for, and the team worked closely with the clients to make their wedding dreams a reality. The menu needed to be succulent, tasty and have options for all dietary requirements. The bespoke package the team created offered the clients exactly that.
The men included delicious dishes such as: grilled vegetable skewers, grilled vegetable and halloumi skewers, soft gluten-free rolls and a Classic Hog Roast. The Hog Roast Great Milton team thought about every single detail of planning, from what vegetables to serve, to how large a hog they should use (it was a 45kg hog!). Perhaps the most exciting part of the menu for the clients was the chips, rather than having standard, one type of potato fries the clients wanted something more fun. The chips that Ben and Beth from the Hog Roast Great Milton team would serve would be a combination of normal and sweet potato fries!
With such a lot to prepare the team of two caterers arrived at the venue at 3:30pm so that they would have six hours to freshly prepare and cook everything for the 9:30pm serving time. Ben and Beth worked with synchronicity; they enjoyed the chance to work at such a beautiful venue.
As part of the bespoke catering package the clients had selected Hog Roast Great Milton provided high quality, wooden crockery and cutlery for the guests to use. Ben and Beth set these items out before serving, and once the guests had finished eating they discreetly tidied them away, before taking them off site to clean and reuse.
The whole event was a lot of fun and the clients were thrilled with the hard work from the team at Hog Roast Great Milton.