Have you been dreaming about a hog roast but don't have the money for party catering, or perhaps you run your own restaurant, pub, catering company or eatery and want to incorporate a hog roast as part of the services that you offer? If that's the case then Spitting Pig has some great news for you – We're not only a provider of the best hog roast catering in Oxford because we also have a machine hire option that's better than any!
We all know that a hog roast can't be bested for taste of entertainment, but not many people realise that you don't have to depend on other people to do a hog roast for you, in fact you can do it yourself, and we can give you all the power and tools to craft your very own hog roast banquet.
Take Control Of Your Own Catering
Spitting Pig Oxford can give you machine hire of multiple spit roast machine models for a hog roast in Oxford. Most hog roast manufacturers only have 1 model, never mind hog roast caterers, but because we're both and routinely use machines several times a day we know the importance of a great machine, and the advantages to be had from a really good machine compared to a basic machine. Every hog roast machine is available to order from our dedicated website.
The hog roast has never been out of place at a great party or event and the reason for that is far from complicated. Hog roasting is the easiest and most visually impressive route to supreme tasting, finger licking good food. And now with the Spitting Pig Oxford hire service there's no reason you can't have an applause winning hog roast dinner for a favourable price.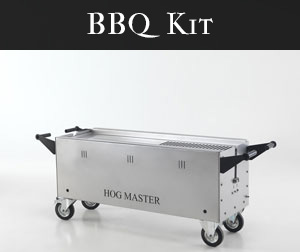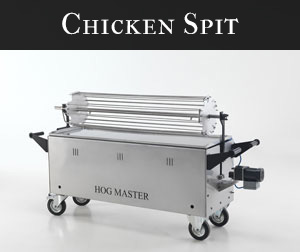 The prices for a hog roast hire for your own hog roast in Thame start out exceptionally low. That price will see you receive a gas bottle, delivery and collection and a short run-through of how the machine works when we deliver it to you. With the machine you'll make your event the envy of the town, having a hog roast adds a new lease of life to traditional events whether a birthday party or a corporate dinner.
Spitting Pig Oxford has 4 different machines available for your hog roast in Abingdon, the Hogmaster, Platinum, Titan, and Hogmaster Pro – All known for their impressive capacity to cook large whole animals without complaint or difficulty. The machines are commendable specimens that aside from being very ease to get to grips with are all capable of cooking for great numbers of people. Even the smallest of the machines that we do have is still more than able to cook for an easy 100 people, where as the biggest machine can cook enough pig to feed for 300 individuals, without taking into account the additional grill inside the machine which you're able to use alongside the spit roast function to grill sausages, burgers, and the like.
The reason the machine hire service is so especially popular for a hog roast in Henley on Thames is firstly because of the price, but secondly because lots of people are independent and much prefer the freedom that comes with hog roasting themselves. No matter how friendly, professional and warm our fabulous staff are at Spitting Pig there are always going to be people who like doing things for themselves, and there's always going to be events that are family or friend orientated where you just don't want strangers in your house if you don't necessarily need them there, and with a hog roast machine hire for a hog roast in Farringdon you don't.
These machines aren't just perfectly designed for the cooking of whole pigs, the machines are assisted by several bespoke attachments for cooking chicken, lamb, turkey, beef and other animals you find yourself hungry for. And not only that, they can also do a fair bit more than spit roasting, they can also be utilised for grilling or boiling foods. Which is great because you can spice up your own menus and kill several birds with one stone. The machines that we offer are unique because you can put together full meals, complete meals that wouldn't be out of place at the finest restaurant in Oxford. Grains and vegetables can be cooked with our machines that have the grill function, and those 2 general ingredients can be twisted into tens of thousands of distinctive meals and tastes.
The only thing left to do now is to book a machine for your party while you still can.