We are Hog Roast Oxford, an extremely dedicated team of people who are committed to maintaining the highest standards of food, customer service and event planning for all of our clients. As Oxford's number one hog roast company, we are the perfect catering choice for outdoor catering, for both large and small events. We also offer an extensive selection of menu options that appeal to varied tastes and fulfil a wide range of dietary needs. When combined with our superb hog roasts, our diverse menus make us an ideal catering choice for any occasion in Oxford.
Our Catering Standards

Here at Hog Roast Oxford, we always give it our all to please our clients in order to treat everyone who we cater for to the best possible dining experience. We are incredibly proud of our signature dish, which has earned us the reputation of being considered Oxford's best hog roast company. Our artisan hog roasts are prepared with care and precision by our experienced hog roast chefs, utilising the best free-range pork that has been ethically reared in the UK.
We are just as discerning when it comes to the rest of the ingredients that we use. All of our produce is locally sourced where possible and we ensure that our diners enjoy our great ingredients at their best by freshly preparing all of our dishes on-site on the day of the event. In order to achieve this, we will arrive several hours prior to the agreed food service time and get the delicate hog cooking process underway.
Whilst our on-site hog roast chef is taking care of the centrepiece for your meal, the rest of our multiskilled catering team will be diligently preparing the rest of your dishes. No matter how many people we are catering or, all of the food that our diners receive will be made from scratch on the day, with each plate of food that we produce offering the same high quality and flawless presentation.
Our Menus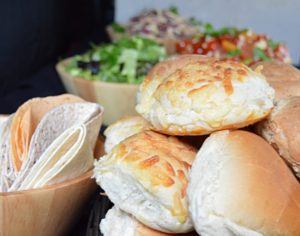 We may be Oxford's leading hog roast specialists but that doesn't mean that we are restricted to only providing our perfectly cooked pork. Our unbeatable hog roasts are the main feature of all of our catering packages, but they are far from all that we offer. We are fully flexible in all aspects of our menu planning and preparation, and we are able to offer a vast selection of other dishes in conjunction with our signature hog roasts. This includes alternative meats, side dishes that are inspired by different cuisines, vegetarian and vegan dishes, and themed menus.
We offer catering packages that are ideal for all events, budgets and personal tastes and we are able to offer you a bespoke menu that will fulfil all of your wishes, as well as pleasing all of your guests. In addition to Hog Roast Oxford being the ideal catering company for large-scale public events, we also offer contemporary catering packages for weddings, private parties and corporate hospitality. A quick visit to our menus page will show you how wide-ranging our menus really are!
Our Team
The Hog Roast Oxford team have made it our mission to transform hog roast catering into a modern mobile catering solution that is just as suitable for more formal fine dining as it is for relaxed parties. Every member of our team has the passion and commitment to make our catering services stand out from the crowd. From our knowledgeable customer service team to our expert catering and events staff, we are a group of creative and like-minded people with a common goal – to make the food and dining experience that we offer as special and unique as each event that we cater for. We offer a completely personalised service and although we will do all of the hard work for you, we will also liaise closely with you when planning your menu and service for your event in order to make absolutely certain that every detail is perfect for you.
Our Equipment
We are fortunate enough to have at our disposal the most advanced hog roast catering equipment available on the market. Our industry-leading equipment assists us to provide fantastic freshly made food for any number of people in any setting in Oxford. We do not require any additional catering facilities on-site or even a power supply. So, an added bonus of choosing us to do the catering for your event is that you will have greater freedom to choose your ideal outdoor venue without having any logistical concerns over the catering.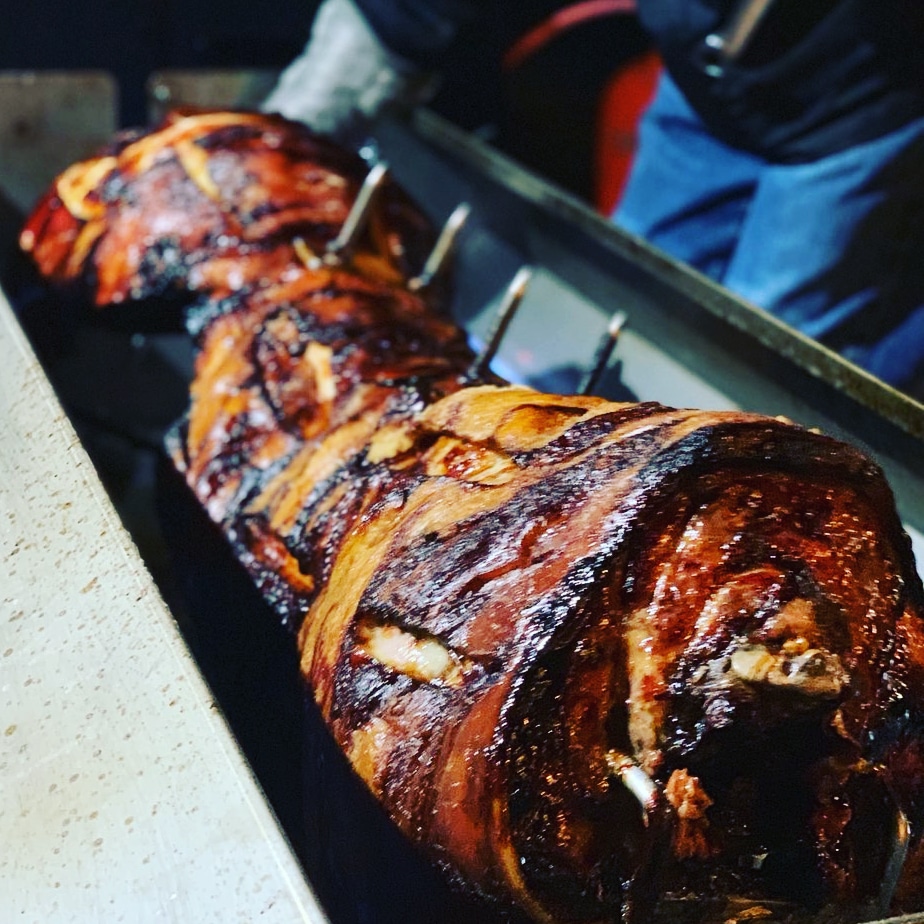 If you would prefer to have a go yourself rather than hiring professional caterers, we can give you the opportunity to create your own hog roast feast through our machine hire service. This is a popular option with professional caterers and amateur chefs alike. We will match you with the most suitable machine for your requirements, deliver it to your venue and collect it again afterwards. Hiring a hog roast machine from us couldn't be more straightforward and it is a brilliant way of doing your own catering.
If you would like a free quote for any of our catering or machine hire services, you can give us a call here at Hog Roast Oxford or simply complete the quick query form on our website and we will be in touch with you soon!