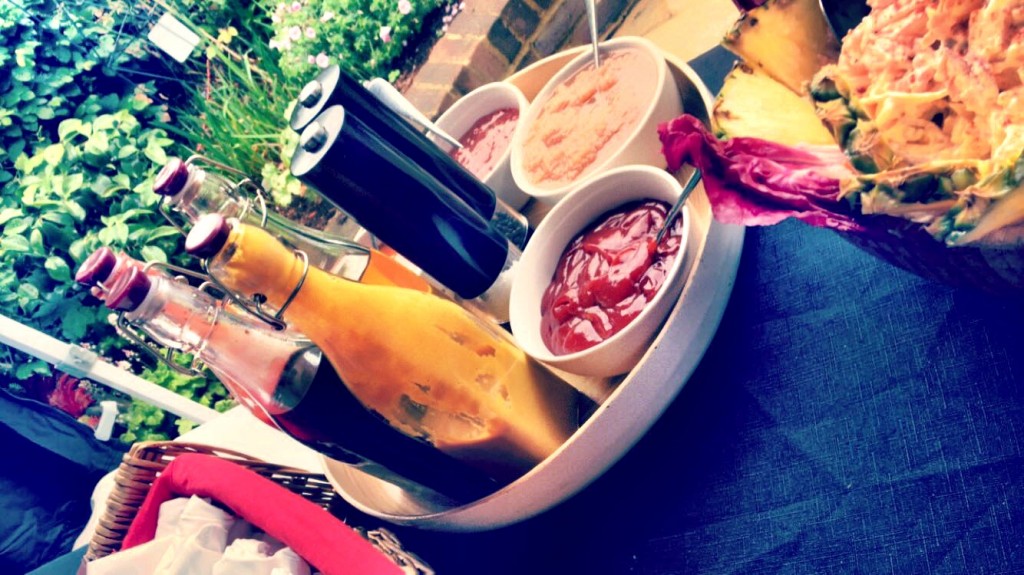 If you think you can find a catering company that can put on a show like we do then you're sadly mistaken, because there isn't a caterer from Enstone to Chilton that can stake a claim to the intrinsic qualities of a Spitting Pig hog roast in Faringdon. We have it all, everything a professional caterer should have and bags more – Experience, structure, tools and passion, these are qualities we can guarantee to having in abundance, it's clear from the start of a hog roast service to the end that we're a special company with a gift for event catering that's rarely seen in the field.
When we arrived on the catering scene we were met with pessimistic reception from already existing caterers and so-called 'experts', told that there wasn't a real market for hog roasting, that people don't care about local food fresh from the farms, that we'd see bankruptcy within 3 years because of our excellent prices—Well those 3 years have well and truly passed and we've stormed the catering industry, proving what we believed from the outset, that hog roasts are the best damn event food there is for any event occasion, and that Oxonians aren't the pretentious people these big corporate caterers made us out to be. We've proven that there is demand from hog roasts and the demand is shared by people from all walks of life with different occasions and catering needs, how else would we grow to be the #1 caterer in Oxford if not for Oxonians great love of Spitting Pig catering.
Perfect For Any Celebration
We've metamorphosed—that's not to say we started our career as caterpillars—into a well loved catering company that is considered by those who know us to be a true Oxford institution. For those who've booked our services in the past, we hold a special place in their heart. Their favourable memories of their special occasions can't be separated with the appetite whetting food and considerable contribution we made to their event. We know we can do the same to you, for any event you're organising. It would be great if we could champion some secret formula that only we're privy to, some hidden knowledge that we've stumbled upon, but the truth is we've gotten to where we are with what, to us, is no more than common sense. The equation is as follows: Good food = Good business. That's it.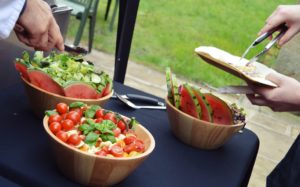 And nothing epitomises good food more than a good menu. The menus are the basis of our success, the might look simple enough on face value, but in the culinary world there's much work that goes into finely crafted and creating menus that are appealing to everyone and taste great to boot. An unappealing menu with the wrong types of food, whether the food tastes good or not, can often be the difference between gaining a new customer or having a visitor carry on his search elsewhere. And you'll be aware immediately that we put a great deal of thought and strategy into the menus we create. Our menus represent an almost infinite amount of possibility for our customers, there are menus which are suitable for informal events, and there are menus suited for formal events. Some menus are great for a party, others great for a corporate event.
A Hog Roast Guaranteed To Impress
All occasions and all taste buds are paid attention to with a Spitting Pig menu for a hog roast in Oxford.
A spit roasted chicken for some people is better than a spit roasted hog or a spit roasted lamb, for others a spit roasted anything might not sound too great because they're vegetarians, in which case every menu has alternatives to be had for said guests. We don't mind catering to everyone's preferences, it's something we're actually rather proud of, and we think it makes us great. We consider ourselves to be the jack of all trades, and the master of all of them.
Every item on every menu that we have is tried, tested and perfected. Our hog roast kitchen at our hog roast head quarters in Oxford is the battleground of some of the greatest hog roasting talents that we have, who cook for the love of hog roasting and are there all the time looking at new meals, new ideas, and new tastes for events new and old.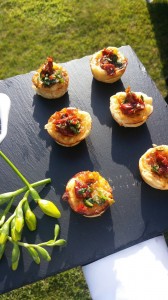 For example in the last year we've created a brand new menu that's been designed specifically for the winter season, a menu that we called the 'Winter Warmer Menu'. The dishes on the menu are the best of the best and have been chosen for their seasonal ingredients and homely aura. The menu has been even more of a success than we thought it would be and it's warmed up many a hungry person on a bitterly cold winter day.
Likewise we have menus that are also built with parties, corporate events, weddings and barbecues in mind. We even have theme menus that are pretty popular these days, especially amongst expats in Oxford.
The heavenly hog roasts of ours are there for all who want it and we can cater at any event, truth be told. We format the menus in the 3 categories mentioned previously, but just because your occasion might fall slightly out of the bounds of those doesn't mean that we won't cater for you. The catering services of Spitting Pig Oxford are available to all of the public at low prices that will leave you thinking we've made a mistake when putting together your event quote for a hog roast in Chipping Norton.
The succulent roasted hog in all its glory, with crispy crackling and all the trimmings is here to stay, you'd be mad not to get in touch with the Spitting Pig team and have yourself a hog roast in Oxford this year or next. But first have a browse through our menu sections to see what really gets your appetite going.[/peekaboo_content]