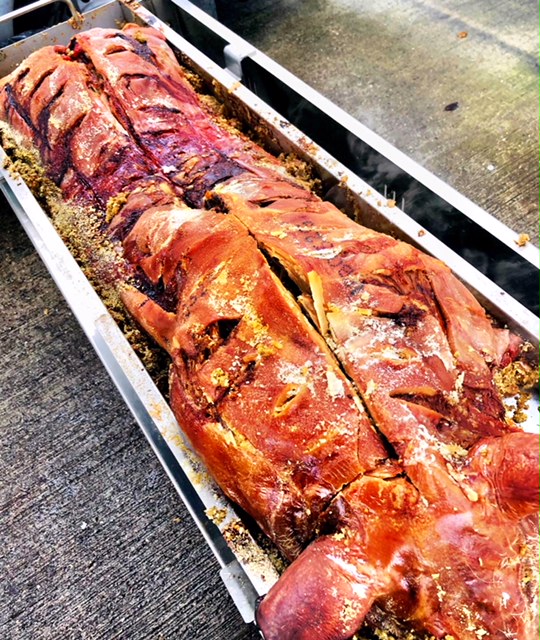 The picturesque village of Bampton is steeped in history and has retained its quaint charm. If you have chosen Bampton as the setting for an upcoming event or special occasion, and you would love to celebrate the village's heritage whilst also treating your guests to a modern menu, the Hog Roast Bampton's unique culinary offering of traditional cooking methods and contemporary menus will definitely be the winning formula for your event.
The method of spit roasting meat dates back thousands of years and to this day, there has never a more effective method of cooking meat if you want to achieve the most succulent possible results and bring out its natural flavour. We have adopted this classic cooking method and made it our own by preparing our meat using ultra-modern cooking equipment and combining it with stylish and varied menus that accommodate a wide range of tastes and dietary needs. All of our menus are comprised of different slow roasted meats, in addition to creative vegetarian and vegan alternatives. This means that not only can we offer you the most expertly cooked hog roasts in the area, we are also capable of supplying innovate catering solutions for any type of occasion.
Unbeatable Hog Roast Standards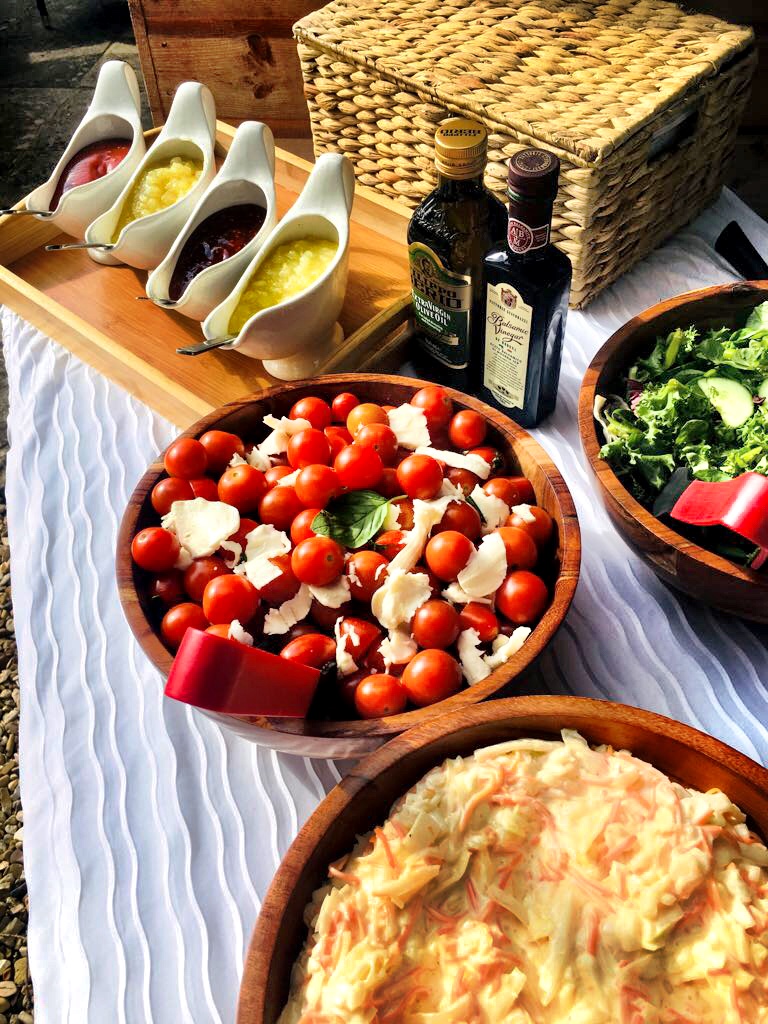 Hog Roast Bampton's food is ideal for all manner of events from local festivals and annual community events to theme parties and special occasions such as wedding receptions and milestone birthdays and anniversaries. We can serve your food as either a help yourself buffet or a traditional sit-down meal with table service supplied by our own on-site events team. Whichever option you prefer, we will freshly prepare all of your dishes at your venue using the finest locally sourced Oxfordshire ingredients, no matter how many guests we are catering for or the location of your event. Our adaptable approach to catering allows us to cater in open outdoor spaces and cosier indoor venues with equal success.
If our classic cooking method combined with our own contemporary twist sounds like your dream catering option for your event, the Hog Roast Bampton team can't wait to hear from you so that we can discuss your ideal catering package in more detail.