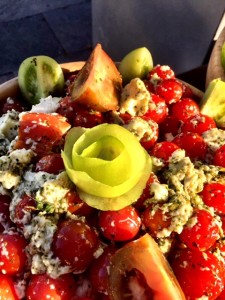 Deddington is a thriving village with lots going on and if you are planning an event for a local group or you are hosting a special occasion in this area, you will know that nothing helps bring people together and adds to the enjoyment of any party more than everyone being able to share some great food. A hog roast is the ideal catering solution for any community or family gathering if you want to provide some hearty, freshly made food without having to go overboard on your budget. Here at Hog Roast Deddington we can give you the best hog roast experience in the area. The quality of our ethically reared meat, the skill of talented team in preparing it and our friendly catering style make us the perfect catering option for your event. We always prepare our meat on-site and we love chatting to our diners whilst everyone gathers around our sleek hog roast machine to enjoy the spectacle of one of our experienced chefs expertly carving our succulent slow cooked pork.
Deddington's Most Popular Hog Roast Caterers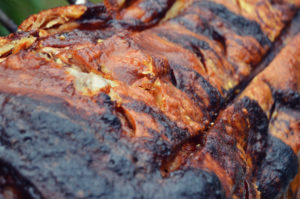 As popular as our hog roasts are for events in Deddington, our catering services aren't limited to only offering slow roasted. We are an inspiring catering option for all manner of events, and we offer more than enough choice to satisfy diverse tastes and dietary restrictions. We have an equally mouth-watering selection of other high quality slow roasted meats, in addition to creative vegetarian and vegan dishes. If you require a more formal-style menu for a special celebration, we are able to provide elegant 3 course meals complete with a canape welcome reception and full table service courtesy of Hog Roast Deddington's versatile events team. Whether you would prefer a buffet or a more traditional sit-down meal, we will make all of your menu from scratch at your venue on the day, utilising carefully selected locally sourced ingredients.
If you want a superior hog roast catering package and a creative freshly made menu that will be tailored to suit your event perfectly, the Hog Roast Deddington team are equipped to meet all of your catering needs and give you an unforgettable dining experience for any event in Deddington.