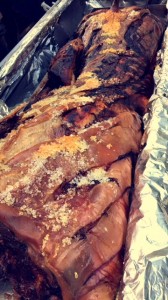 If you are organising an event in this nature-loving Oxfordshire village and you are looking a catering company that values high-quality fresh local produce as much as you do, the Hog Roast Eynsham team's food is definitely going to appeal to you. We utilise the finest local-sourced ingredients and ethically reared meat that Oxfordshire has to offer as the basis for our wide range of distinctive modern menus. We are the local experts in all aspects of hog roast catering and we combine the classic cooking method of slow roasting meat with our own advanced catering equipment and stylish menus in order to provide optimum catering solutions for any kind of event taking place in Eynsham. This is our winning formula for event catering in Eynsham as our style of cooking and the versatility of our menus truly does offer something for everyone. Pork fans are in heaven when they tuck into our perfectly cook pork, with is always melting in the mouth by the time it is ready to be served, after being cooked with patience and precision for several hours by one of our skilled chefs. If you have guests who require different options though, we certainly have plenty to choose from, including an abundance of other slow roasted meats, as well as lots of tasty meat and dairy-free dishes.
Trust The Event Catering Experts!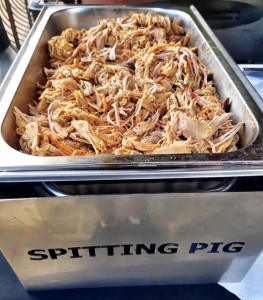 The Hog Roast Eynsham team can also be completely flexible in terms of the style of service you would prefer and the location of your event. We offer self-service buffets for more informal dining along with chic 3 course meals with full table service for special occasions. We are able to prepare all of our menus from scratch on-site in any type of setting. We thrive of the variety of events we are asked to cater for and the type of locations we cater in, and we are just as comfortable catering in indoor venues as we are in large outdoor spaces.
The Hog Roast Eynsham team can offer you the best hog roasts in the area, along with superior mobile catering solutions and an irresistible freshly made menu for any type of event in Eynsham.