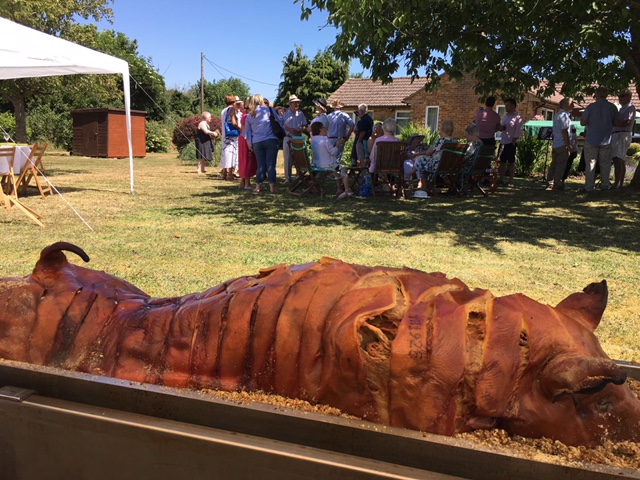 Nestled at the foot of the Chiltern Hills, Thame is a lively and attractive place to be and there are always plenty of events and activities going on throughout the year. When it comes to event planning there is always so much to think about, not least of which is finding a value for money catering option without cutting corners on the quality of the food that you provide for your guests and visitors. The Hog Roast Thame team can give you one less thing to worry about by offering you the finest quality slow roasted pork in the district, along with a whole host of appealing menus that cater for all tastes, diets, budgets and occasions. We are the prime catering solution for a range of outdoor events as our catering style lends itself perfectly to sociable fun-filled events. We are also a great choice from a practical point of view as both our equipment and team are capable of setting up and catering in any type of location with the minimum of fuss. We aren't just the ideal outdoor dining option though – we are just as popular for indoor events all year round and we are very comfortable catering for smaller private parties and special occasions taking place in Thame.
The Number 1 Catering Supplier In Thame!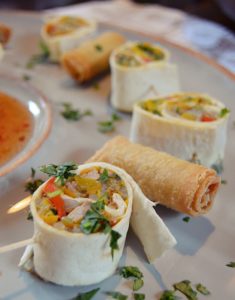 Hog Roast Thame's varied menus are yet another reason why we are a viable catering choice for so many different types of events. We are primarily hog roasts specialists, but our passionate team are also capable of creating a wide range of diverse dishes to an excellent standard. We are able to provide lots of alternative slow roasted meats, as well as flavoursome vegetarian and vegan dishes, with the option of either having your food served as a buffet or as a more formal 3 course meal with table service for special occasions. However you would like your food to be presented, we will freshly prepare all of your dishes at your venue on the day using only the very best homegrown produce available in Oxfordshire.
If you want mobile catering with a touch of sophistication, fabulous freshly made dishes and the most succulent slow roasted pork in the area, hiring the Hog Roast Thame team for your event is guaranteed to make everyone's day even better.