Just like people, no two weddings are alike, and so it stands to reason that the food should complement the rest of the event. For many couples though, finding the perfect menu is easier said than done, which can make organising the biggest day of your life even more stressful than it needs to be. Fortunately, there is a solution, and at Hog Roast Sandford-on-Thames, our aim is to provide all of our clients with a smooth and personalised experience resulting in a day that both they and their guests will never forget.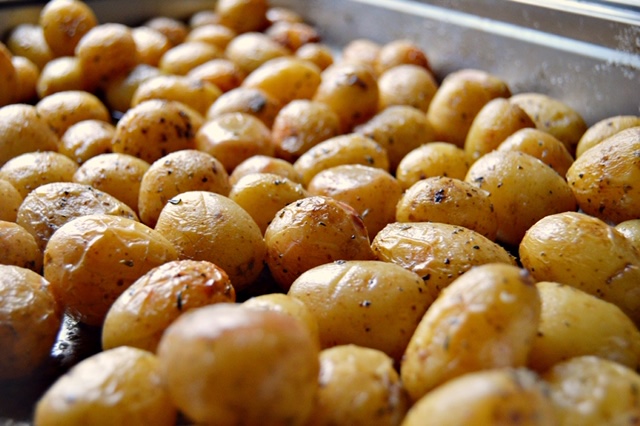 Our most recent wedding took place over the weekend at a countryside hotel within an hour's driving distance. Months before the nuptials, lovebirds Connor and Olivia had asked Hog Roast Sandford-on-Thames to handle the catering for their special occasion, which they had hoped to keep simple with a casual-style buffet. The pair had been delighted when our catering manager recommended serving our crowd-pleasing classic hog roast menu with a handful of delicious sides and a meat-free option for the vegetarian and vegan guests.
Having our catering team involved allowed Connor and Olivia the chance to enjoy the time before their wedding without worrying about a single thing, and as the big day edged closer they couldn't wait to see the meaty creation! Saturday marked an end to that wait, and while the happy couple exchanged vows, Hog Roast Sandford-on-Thames worked tirelessly to prepare the whole pig which they scored evenly, rubbed down with salt and slow roasted over a low flame for a handful of hours until it turned golden brown.
With the pig nearly ready to be carved up, the team whipped up a selection of colourful veggie skewers with optional haloumi, flatbreads and tzatziki dip as well as side options of savoury stuffing, freshly-tossed salads and warm new potatoes in herb butter. As the guests made their way into the hall after the ceremony, they were immediately drawn to the glorious feast that Hog Roast Sandford-on-Thames had spent the majority of the morning preparing and with the toasts out of the way, everyone rushed to pile their plates high with a little bit of everything.