Hog Roast Aston can help you to become a franchisee with the UK's largest hog roast catering company and before long, you'll be cooking delicious food for your own customers and reaping the benefits. With twenty-eight franchisees in our network within the UK and Ireland so far, we've helped to train many people and continued to help them with ongoing support too, and we can do this for you as well, whether you're thinking of running a full-time business or if you'd first like to try it out part-time. Either way, it's so flexible because you get to choose the hours that you operate on the catering side, while we find your customers for you and deal with all of the enquiries and bookings on behalf of you!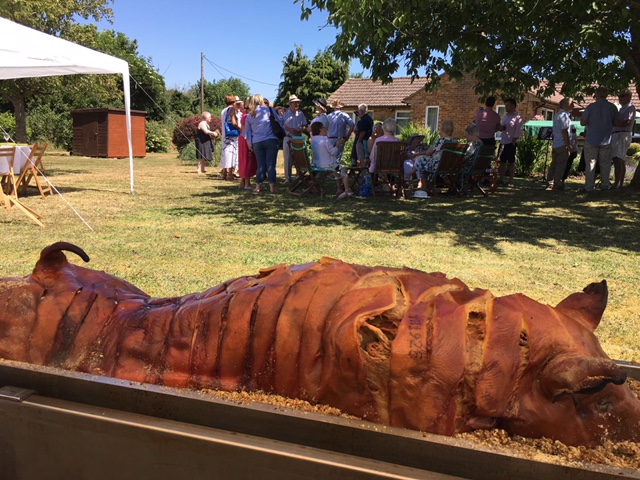 Even if you don't have any catering experience at all, this isn't a barrier to owning your own franchise with us, as with our full training, you'll be on track in no time at all, and with our ongoing support, you'll stay on track too. We have our own Hog Roast Academy in Lancashire where we can train you and your team, and all it takes is one phone call to Hog Roast Aston and you'll be wondering why you didn't start sooner.
In terms of the equipment that we provide, you get to use our branded name on your own uniforms as well as two top-of-the-range, stainless steel hog roast machines (which we make by hand ourselves in our factory and they're the ones that we use when catering, of course) and you can also spit-roast, barbecue and cook all sorts of food inside our amazing machines! We also provide your chafing dishes, trestle tables and gazebos, and we give you a comprehensive list of the extras that you'll need to purchase, such as knives.
So, what are you waiting for? Get on the phone to Hog Roast Aston to get the ball rolling with your own franchise and join the hog roast revolution! We'll be there with you every step of the way and you'll be turning a decent profit before you know it.