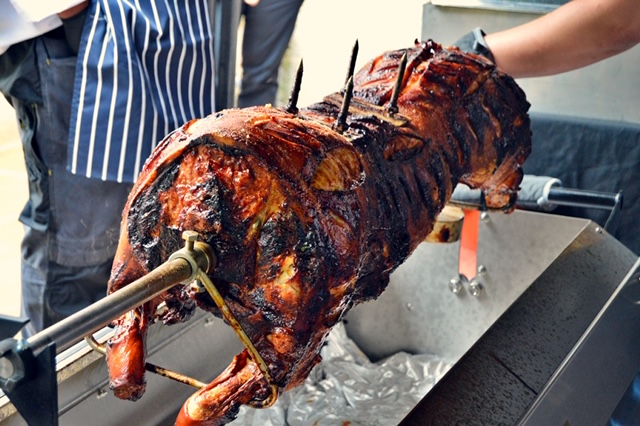 Do you or a friend have a birthday coming up? Whether you are turning 18, reaching the big 30 or any age above or between, the team at Hog Roast Henley-on-Thames know how to help you celebrate. We cater for private parties of huge varieties all year round. Luckily, this means that we are well versed in accommodating for the unique needs of each event we are booked for. The team at Hog Roast Henley-on-Thames love getting involved with all of the plans you have in mind to celebrate your birthday. It is so important to us that we are able to meet all of your needs even if it means whipping up a brand new menu unique to you.
Last week we helped Lisa and Sue celebrate their birthdays as they had decided to join forces and throw a joint party. They opted for our classic, specialty hog roast to be cooked and prepared for their 60 party guests. The slow roasted free-range pig was served with freshly made apple sauce, homemade sage and onion stuffing, crackling and a selection of bread rolls and wraps. The scrumptious sides we provided were a seasonal mixed salad and herb dressed new potatoes. For the vegetarians and vegans, we served BBQ pulled jackfruit which was served in a bun and dressed with a crunchy coleslaw.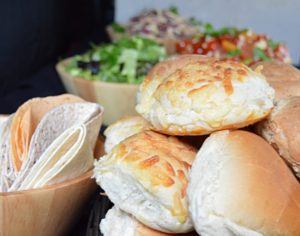 There is no better addition to a private party than a catering service that blows you and your guests out of the water. Your catering choice can really help to set the mood of your event depending on what it is you are going for. The guests at Lisa and Sue's party could not help but comment what an addition the hog roast made to the visual experience of the party! There is something so personal and interactive about watching the hog slow roast before being served fresh on to your plate. It adds a real WOW factor to any event! Whatever age you are turning, invite Hog Roast Henley-on-Thames to boost your celebrations. Get in touch today with your party size, date and location and we will be happy to work out the rest!