Regardless of the type of special occasion that you need catering, Hog Roast Kidlington has so many different options to suit all kinds of personal tastes, diets and appetites, as we can provide so much more than our mouth watering signature food that we're sure you'll be surprised. Whether you're planning your wedding day meal, a milestone birthday celebration, a feast for a corporate function or anything else at all, our talented, experienced and hardworking chefs and catering assistants will all go the extra mile to ensure that everyone you're inviting will get to enjoy what we make and not just the majority.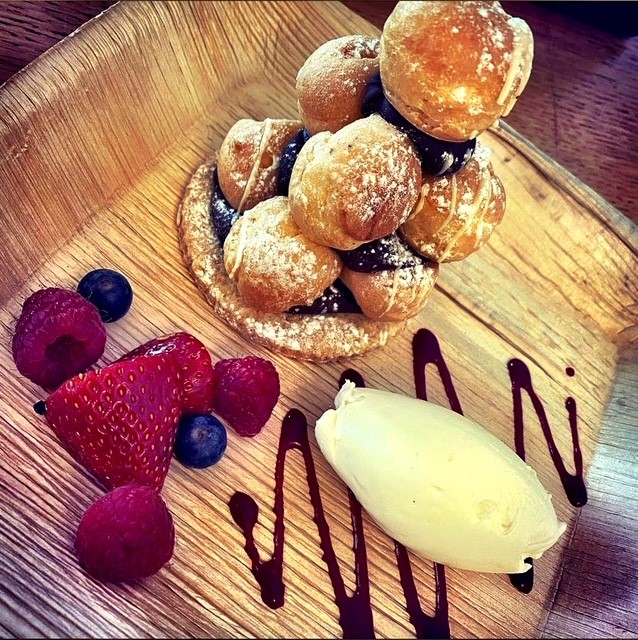 For many years now, we've impressed not only with our own standalone menus, which can make choosing easier for you, but also by offering the flexibility of creating your own menu, by mixing and matching dishes. We have plenty of possibilities within our Hog Roast Kidlington menus, including many mains, starters, sides, desserts and canapés, so devising your own is easy – except for having to decide which of our tasty dishes you should feature! If you'd rather us serve one of our standalones, we have four available – our Alfresco, Traditional Barbecue, Southern Slow Roast and Loaded Fries – and if you need us to provide additional options for various diets, such as vegan, vegetarian or gluten-free, just let us know when you book.
If you fancy a hog roast, we're famous for them, and we can serve yours as pigs in buns or together with vegetables and potatoes or garden-fresh salads. In terms of alternatives, we can cook your favourite meat instead if that's not our signature food, such as chicken, turkey, lamb or beef, and we have some excellent meat-free mains on offer too, like our vegan pulled jackfruit, which is served in a bun and with slaw on the side, or our vegetarian skewers, which are full of halloumi, mushrooms, tomatoes, red onion, peppers and courgette, and come with a Tzatziki dip and a chilli sauce.
No matter what you're organising, Hog Roast Kidlington catering will certainly do the trick of making sure that you and your guests all enjoy gorgeous homemade food, so call us today to book.