Our traditional Hog Roast Curbridge centrepiece hog roasts are simply to die for, with fresh, top-quality ingredients used in order to cook locally-sourced meat that becomes so tender and melts in your mouth, and provides plenty of salty, crunchy crackling made from the skin. Whether you want the meat and crackling served as pigs in buns or as part of a plated meal with seasonal vegetables, potatoes and all the trimmings, one of our hog roasts is a fantastic choice and one which you and your guests will all be dreaming about for a long time to come.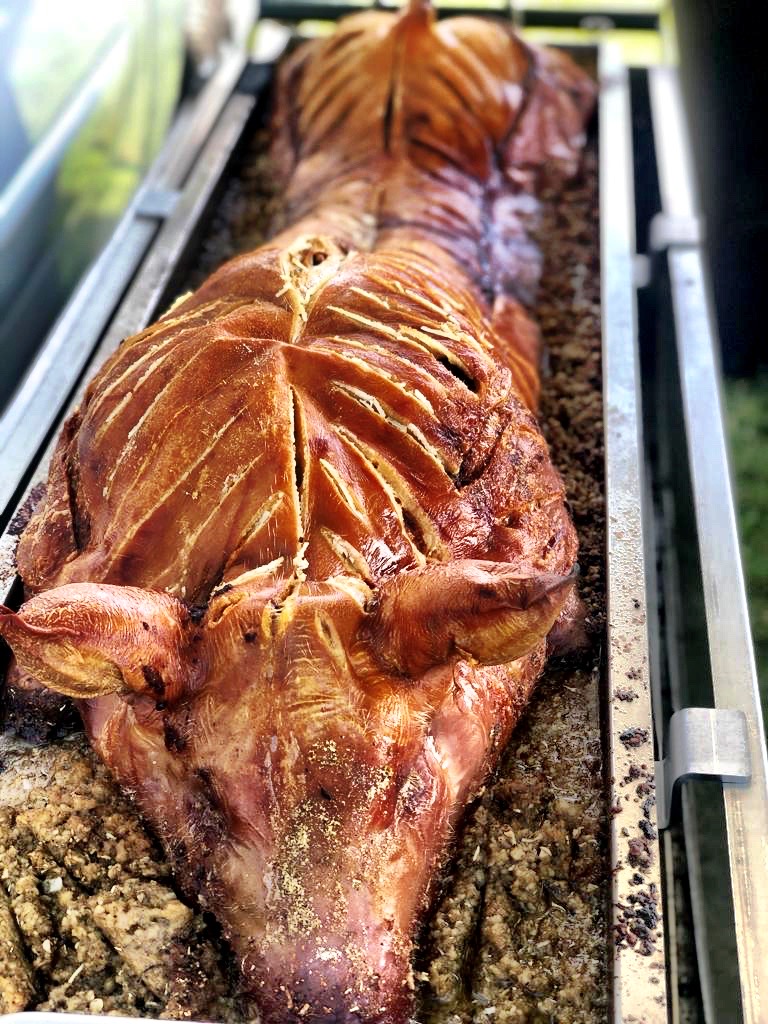 However, with a whole host of other delicious options to choose from, Hog Roast Curbridge is clearly much more than just a hog roast catering service. If you fancy multiple homemade courses, we can make you canapés, starters, sides and desserts, as well as a main or two, and there are so many scrumptious possibilities. For example, you could be enjoying soup or smoked salmon for starters, sides of mac and cheese and sweet potato wedges to accompany your main and desserts of profiteroles and cheesecake. These are just a few of the dishes that our experts can make in order to help to make your special occasion highly memorable.
Carnivore guests who prefer a different kind of meat to a hog roast can enjoy a barbecue of sausages, burgers and ribs, or spit-roasted lamb, beef or poultry. We also have special menus on offer, like our Southern Slow Roast and Loaded Fries, so you can treat everyone invited to something a bit different, as well as many options for guests on special diets, like vegan or gluten-free. As you can see, we really do have something for everybody.
On Sunday afternoon, our friendly Hog Roast Curbridge chef and catering assistant attended a private party, where we made our famous pigs in buns for most of the guests, as well as a vegetarian main of mac and cheese and sides of coleslaw and a tomato and basil salad, which were both suitable for the veggie guests too. By the end of service, everything we had freshly made had been completely devoured, which is always a good sign!