The age-old tradition of rounding off a busy week by sitting down to a Sunday roast is one that has been ingrained in our culture since it first began way back in the year 1485 – you have King Henry VII to thank for that! But what if after a long week of work, chores and family responsibilities, you just don't have the energy left to cook the meal by yourself? Well, luckily for you, that's where Hog Roast Binsey comes in! While you relax and unwind, our team will effortlessly create a spectacular spread that will set you and your family up for the week ahead – that's a promise!
For Janice, this sounded like a dream come true, so before hosting her big Sunday lunch last week, she reached out to Hog Roast Binsey. Over the phone, the client told us all about her family's tradition which sees all four of her grown-up children and their partners, plus her nine grandchildren flock to her and her husband, Peter's home for a get-together once a month. This month though, the client was keen to make the feast extra special, which is why she asked for our help specially.
The Hog Roast Binsey team were so honoured to be involved in what has become such an important custom for this family, and with some help and guidance from our catering manager, Janice managed to create a bespoke menu by selecting dishes from across our vast selection of catering packages.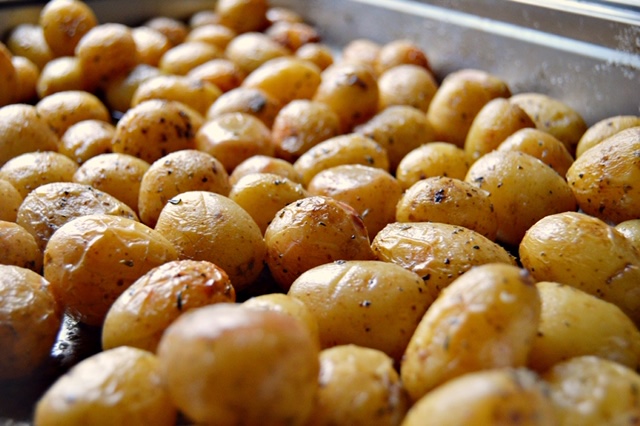 The final result was incredible, and the whole family seemed to love the spread that Hog Roast Binsey served! To start with, they served the main course which consisted of melt-in-the-mouth carvings of slow roasted sirloin of beef with horseradish sauce, Yorkshire puddings and warm new potatoes roasted with rosemary and garlic topped off with homemade red wine gravy. After the traditional main meal was devoured, Hog Roast Binsey brought out the dessert, which on this occasion was our chef's homemade sticky toffee pudding which is known for being a real crowd-pleaser!
While the family tucked into the pudding, Hog Roast Binsey began clearing away the mess which they discreetly disposed of offsite after the event was over.