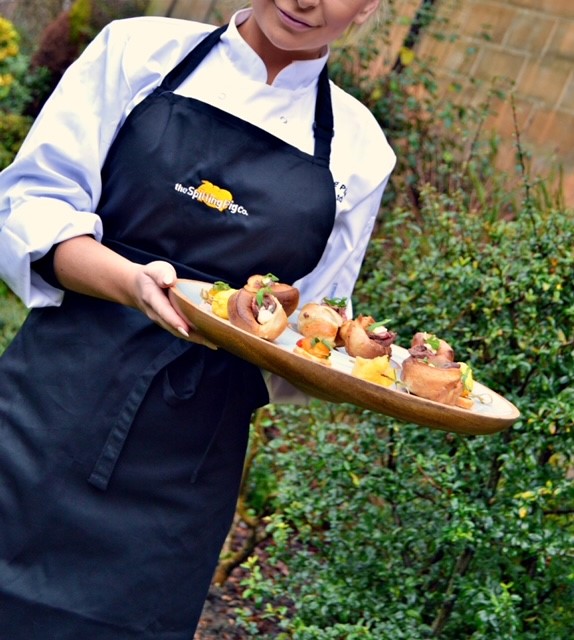 Let it never be said that Hog Roast Didcot doesn't feed our guests enough. From our huge whole roasted hogs to our banquets of fresh salads and sides, there is always plenty to be had at events when we are catering. So of course when customers Lyle and Jen came to us looking for a four-course dinner for their retirement event we were more than happy to acquiesce.
Our lucky hosts were celebrating both of them retiring from work earlier this year and looking set to enjoy a relaxing post-retirement out in the Mediterranean, but for now they wanted to mark the occasion with friends and family with a big dinner and party. As the caterer it was our job to ensure the occasion was marked the right way. That meant a four course dining experience that began as soon as guests began to arrive. Our Hog Roast Didcot servers met guests at the venue entryway with a welcome glass of fizz or juice, and as everyone mingled we also circulated the room with our pre-dinner course of canapes. For this event we had mini quiches, pan seared fillets of beef served with mini-Yorkshire puddings and horseradish cream, roasted tomato and halloumi crostini, mini beer battered fish and chip plates, and chicken satay skewers.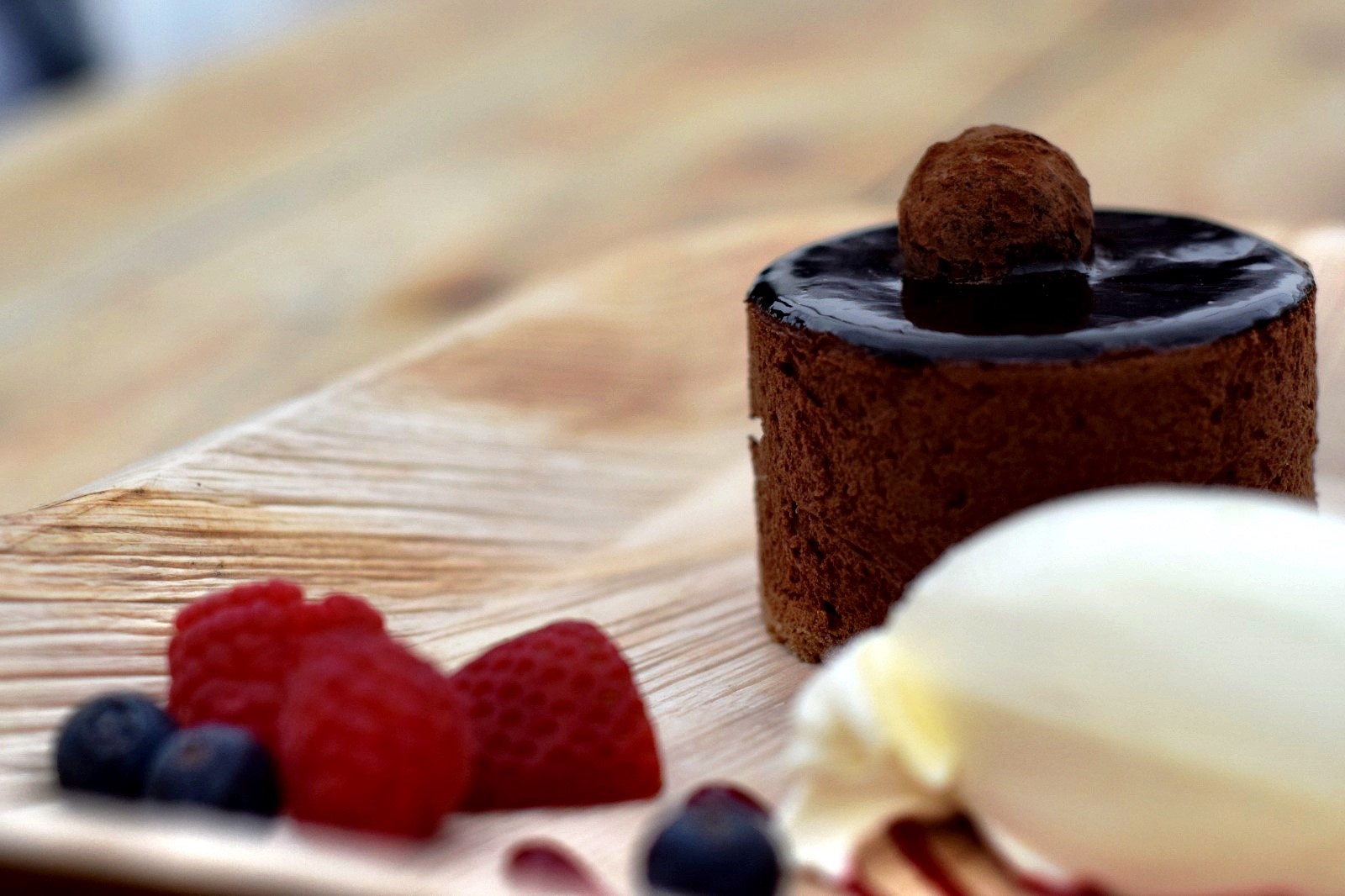 Once all guests had arrived everyone took to their seats and Lyle gave a rousing speech about his work and his excitement for the future with Jen. Afterwards our servers were quick on their feet dishing out our starters to guest tables. This was a choice of either Roast Breast of Gressingham Duck or Heritage Tomato and Beetroot Carpaccio.
The third course for the day was our main hog roast buffet, joined by a beef roast, veg and halloumi skewers, roasted new potatoes, gourmet coleslaw, tomato and mozzarella salad, seasonal vegetables, and a selection of seasonal leaves. Our roasts also come with their own accompaniments of sage and onion stuffing and apple sauce for the pork, or Yorkshire puddings and red wine gravy for the beef.
If that wasn't enough then guests had a palette cleansing final dessert coming. This was a choice of cheesecake, tarte au citron, or chocolate torte.
We can't think of many better ways to retire than that, and if you can't either then why not call your local Hog Roast Didcot team today for your own event!