Here, in the wonderful city of Oxford, love was in the air as bride-to-be, Katie, celebrated her hen party in a truly unforgettable style, all thanks to the creative tou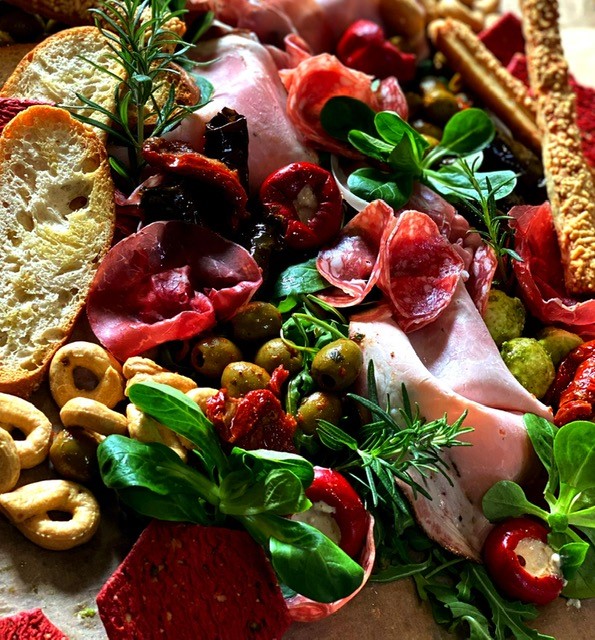 ch of Hog Roast East Challow.
The mastermind behind this whimsical affair was none other than Charlotte, Katie's devoted maid of honour. Knowing that Katie's taste veered away from the traditional hen party norms of clubbing and drinking, Charlotte orchestrated a charming tea party set against the backdrop of a beautiful rooftop terrace.
The stars aligned for this picturesque afternoon, as Oxford graced the celebration with a balmy 24°C temperature and a gentle breeze that set the perfect tone for this dreamy day.
Hog Roast East Challow played a pivotal role in adding flavoursome magic to the experience. As the guests mingled and embraced the whimsy of the location, the star of the culinary show was none other than a succulent suckling pig. Bursting with flavour and cooked to perfection, it was the perfect centrepiece for this eventful day. But the festivities were far from limited to the main course.
Hog Roast East Challow ensured that the guests' taste buds embarked on a culinary journey by treating them to exquisite Italian antipasti platters. A medley of artisan bread, deli meats, cheeses, olives, and sun-dried tomatoes brought a touch of Mediterranean elegance to the Oxford skyline.
The celebration wouldn't have been complete without a selection of delectable canapés, each bite a delightful explosion of flavours. So, Hog Roast East Challow whipped up platters of smoked Scottish salmon, chicken liver parfait, mini quiche, mini pizzas and roasted halloumi and tomato crostini. And for a refreshing touch, guests were given a choice between flute glasses brimming with fresh orange juice or champagne, allowing them to raise a toast to Katie's impending journey into marital bliss.
As the afternoon unfolded against the breathtaking backdrop of the rooftop terrace, it was evident that Charlotte's creativity and Hog Roast East Challow's culinary skills had seamlessly woven together an experience that was nothing short of magical. The laughter, the joy, and the culinary delights that danced on taste buds made Katie's hen party a truly memorable affair – one that beautifully captured the essence of her unique personality and her journey into wedded bliss.