Outdated. Old fashioned. Too formal. Too informal. Not inclusive enough…and so on, and so forth. Yes, when it comes to hog roasts, trust us, we've heard it all – and then some! But whatever you thought you knew about this time-served method of cooking pork, we are happy to surprise you.
You see, here at Hog Roast Alkerton, we like to do things a little bit differently than the average spit-roasting supplier. And by differently, what we mean is that we have gone above and beyond to ensure that our service is customer-friendly, affordable and hassle-free in every way possible.
As the UK's leading mobile hog roasting service, we have a duty, both to our clients and to our reputation, to deliver flawless menu items that are not only an exquisite homage to a different era but also fitting for modern-day celebrations. And so as to strike the perfect balance between the two, our chefs have devised a wonderful selection of innovative set menu options, which cover everything from private parties to wedding celebrations and beyond.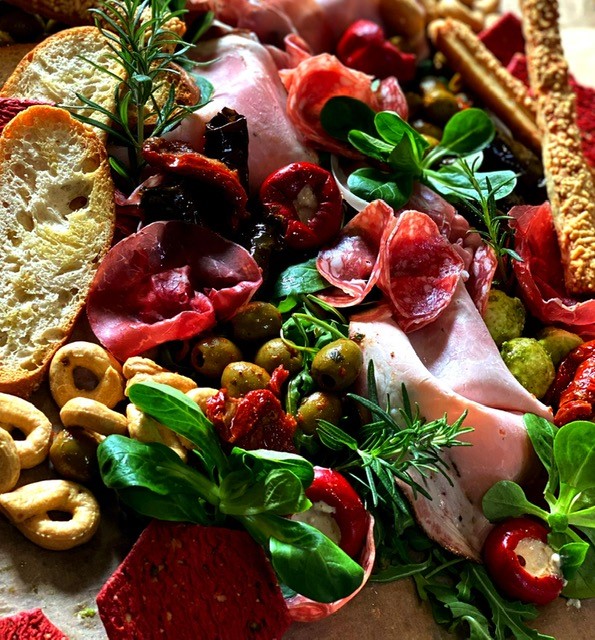 On top of that, we can offer you the chance to create an entirely bespoke catering package, which can be as simple, or as extravagant as you need it to be. So, no matter how 'out there' you think your request is, rest assured that Hog Roast Alkerton is equipped to handle whatever you throw in our direction!
When you book with us, you'll be immediately placed in the care of our catering manager, Lee, who's been in the business long enough to know everything there is to know about creating the perfect hog roast. But while hog roasts are certainly our speciality, they aren't all we have to offer.
As part of being a modern-day catering solution, Hog Roast Alkerton offers a wide range of meat, seafood, veggie, gluten-free and vegan options on top of our classic spit-roasted pigs, which means that no matter what you have planned, you're guaranteed to find a menu that matches the exact needs of your event or celebration – and if not, remember you can always design one yourself by mixing and matching our delicious dishes!