You can invest as a franchisee with us in order to cook delicious food for your customers just like Hog Roast Enslow and we provide so much more than the equipment and our branding for you to use. With the expert guidance and support of our friendly chefs, we ensure that you get off to a great start, whether you're new to the catering business or you're a seasoned professional already, and you get to benefit from that in the future too, as it's ongoing.
Once you join our successful franchise, you'll be allocated your very own exclusive trading territory, you'll be licenced to use our brand and you'll receive uniforms for all of your staff as well as a range of equipment, including two hog roast machines, gazebos, chafing dishes and tables, and we'll also give you a comprehensive list of the other equipment you'll need to buy, such as knives and utensils. Your initial training starts at our purpose-built Hog Roast Academy in Lancashire, where you learn essential aspects such as how to run your business and operate our equipment, health and safety, food hygiene, food preparation, customer service and much more.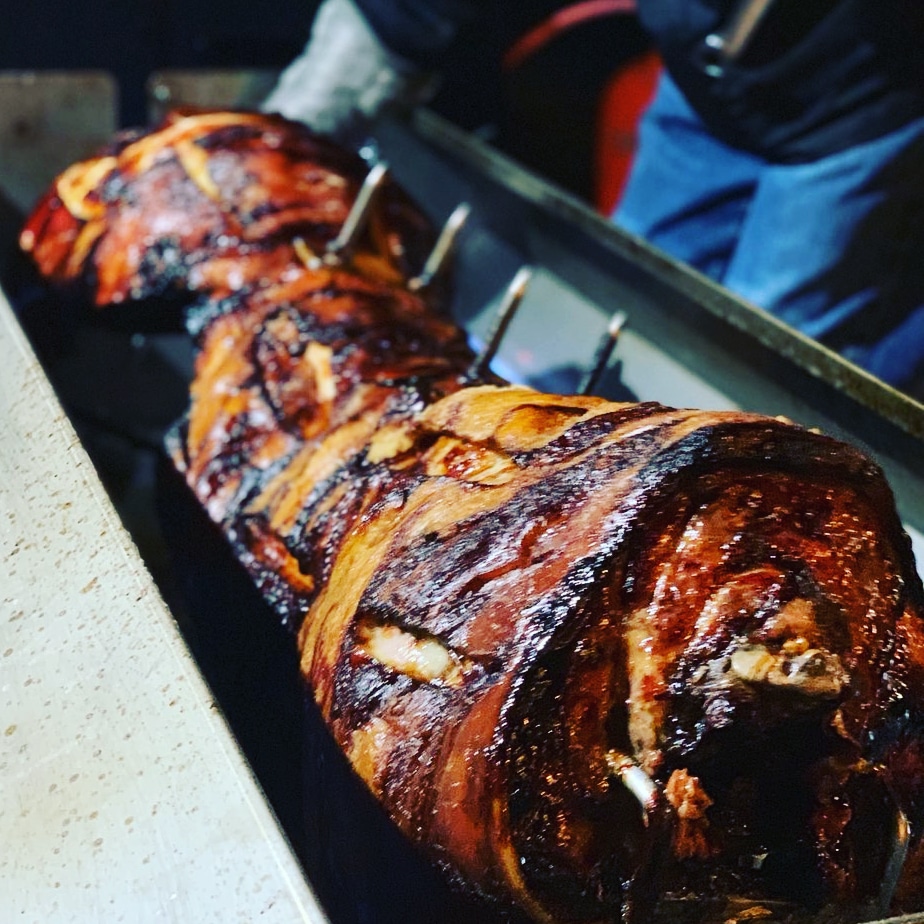 Hog Roast Enslow is the backbone of your franchise business, as we not only find and book your customers on behalf of you but we also provide you with your own website and email address and create social media campaigns for you, meaning you're then free to concentrate on creating delicious food for your customers and their guests. This will include a whole lot more than mouth watering hog roasts too, as our hog roast machines come with special attachments so that you can barbecue and spit roast, and you can cook all kinds of food inside as well, including vegetables and potatoes. You can cook an entire meal in one go with one of our top-notch, stainless steel beauties!
To kick start your own franchise business, get in touch with Hog Roast Enslow today and we'll provide you with the information you need and then we'll look forward to welcoming you to our Hog Roast Academy in the near future!