Book launches are very exciting days for writers, agents, bookshops and fans alike. A special book debut was also very exciting for the Hog Roast Aston team, it was at their most recent event that the team helped to celebrate the new work of a local, much loved author.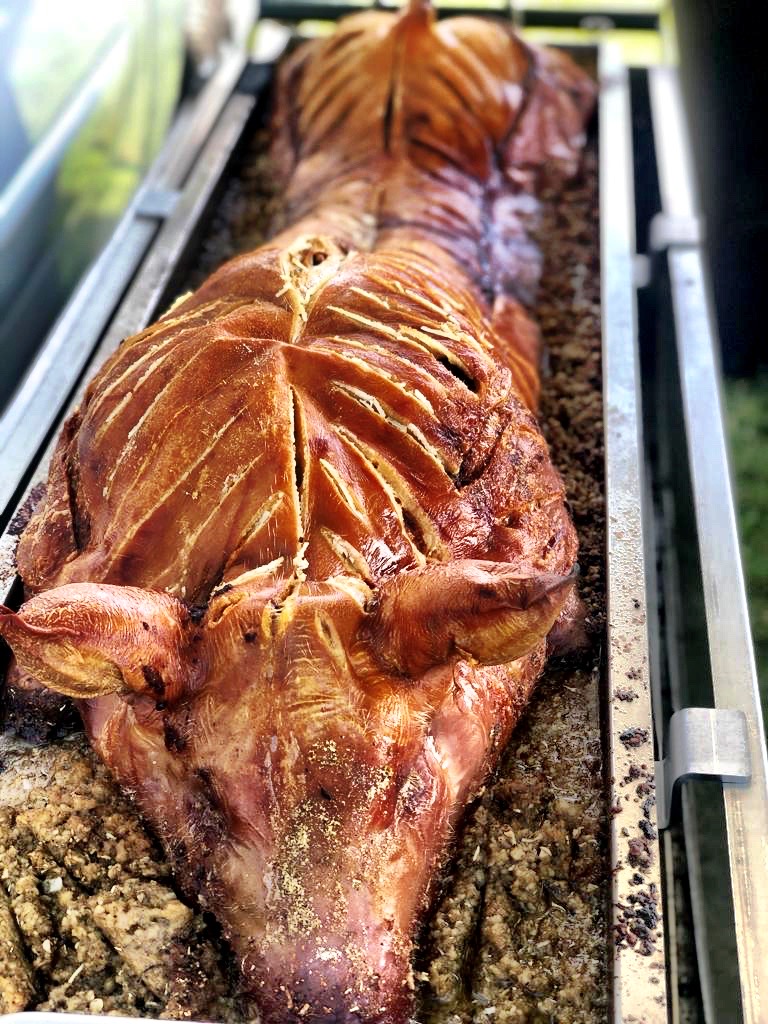 The brief for the event was simple, the Hog Roast Aston team had to provide a delicious and light buffet for the lucky 45 guests who had been able to purchase tickets to the prestigious event. The client wanted a tasty, healthy buffet for the guests to be able to tuck into after the speeches praising the author's hard work and teasing a passage of the new novel.
The Catering Manager from Hog Roast Aston arrived at the spacious book shop venue several hours before the 8pm serving time. There was plenty of outdoor space that had been cordoned off for the catering equipment and gazebo. Once the Hog Master Pro and other equipment had been set up, the Catering Manager got straight to work. While the pig was slow roasting the experienced Chef created all the other dishes. 
By 8pm the serving table was piled high with platters of perfection. There was lots to choose from! There was a succulent slow spit roasted pig, served with crispy crackling, homemade stuffing and a tangy apple sauce. Also on offer was grilled vegetable and halloumi skewers, exotic BBQ pulled jackfruit and Hog Roast Aston favourite: loaded fries. Rounding off the buffet was a delicious pasta salad and a big basket of soft gluten free bread rolls for everyone to enjoy.
As part of the package paid for by the client, the Hog Roast Aston team provided reusable wooden bamboo cutlery and crockery for the guests to use. These items were taken to and from site by the Catering Manager. 
At the end of the event the Catering Manager quietly and discreetly tidied away. All rubbish from the catering element of the event was taken from the venue too, this was later disposed of responsibly by the team.
The event was a fabulous success. The book launch was everything the author and guests wanted it to be, they thoroughly enjoyed mingling and talking while enjoying a brilliant buffet