Oh boy, are you missing out if you haven't tried one of our hog roasts yet! Without tooting our own horn (well, at least not too loudly!), Hog Roast Bayworth is the best in the business. What's our secret? Well, I'm glad you asked! Through a combination of the finest, fresh ingredients individually sourced from award-winning local farms, a hands-on catering team with years of experience in the industry, and our state-of-the-art original equipment which you won't find anywhere else, we have come up with the perfect recipe which allows us to create flawless hog roasts anytime, anywhere!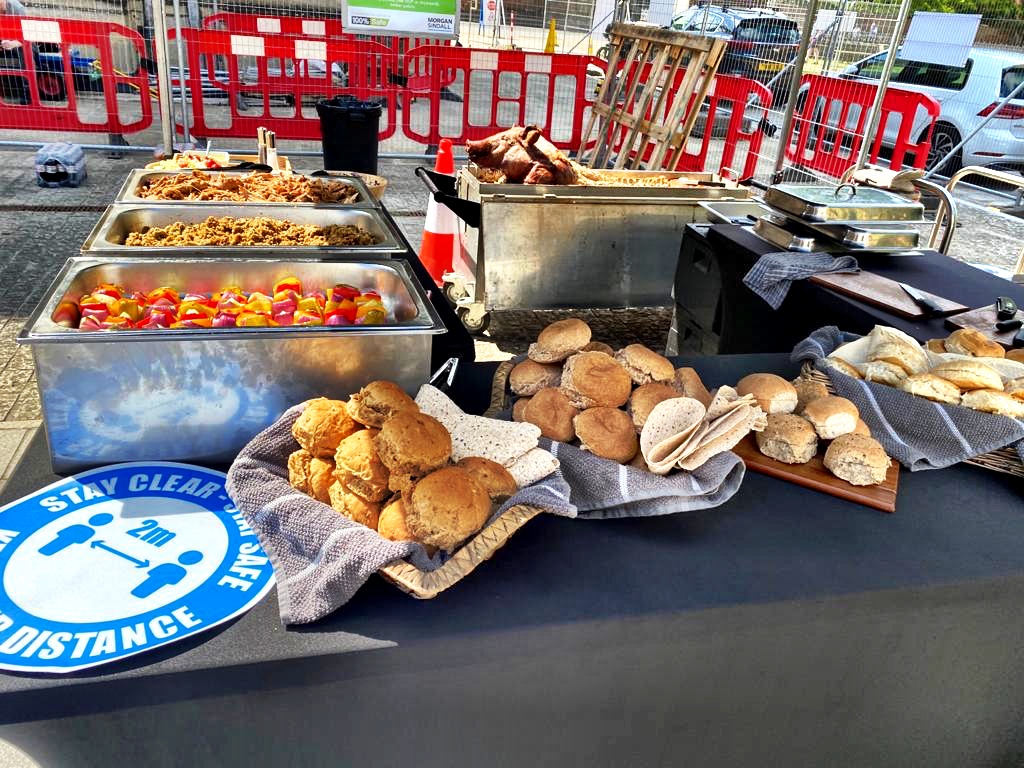 A recent booking saw our catering team head to the newly re-named, Reuben College where we had been asked to prepare our classic hog roast menu on behalf of Morgan Sindall Construction & Infrastructure Ltd. A representative from the company, Richard was the one to place the call to Hog Roast Bayworth, and after talking over his requirements with our catering manager, Dave the pair came up with the ideal spread.
As well as one of our famous slow roasted pigs, the client had also asked us to add a variety of side dishes to the menu. On this occasion, this included crunchy coleslaw, mixed salad, gluten-free rolls and grilled vegetable skewers with halloumi, tzatziki dip and flatbreads. The entire meal was also to be served using our eco-friendly wooden cutlery and crockery at 2 pm in the courtyard.
With a full morning ahead of them to prepare, Hog Roast Bayworth arrived at the venue a few hours ahead of time to start the slow roasting process. To start things off, Dave evenly scored the pig and rubbed the skin down with salt which helps to create the perfect crispy crackling we are well-known for.
Before too long, the food was piping hot and ready to be served, which was a good thing too, because the guests had already started to make an appearance! With up to 50 hungry people waiting in line, Hog Roast Bayworth worked quickly and efficiently to fill each plate individually and serve it at a safe distance as per the government guidelines.
The food was well worth the wait, and after finding somewhere to sit the guests happily munched away on their pulled-pork filled rolls.