Here at Hog Roast Bampton, we take great pride in each and every event we cater to. This week was no different, when we had the honour of catering for the Taylor's engagement party. The Taylor's told us they wanted to this event to have a special festival-type atmosphere to celebrate life, spring and great food, with which Hog Roast Bampton were more than happy to oblige.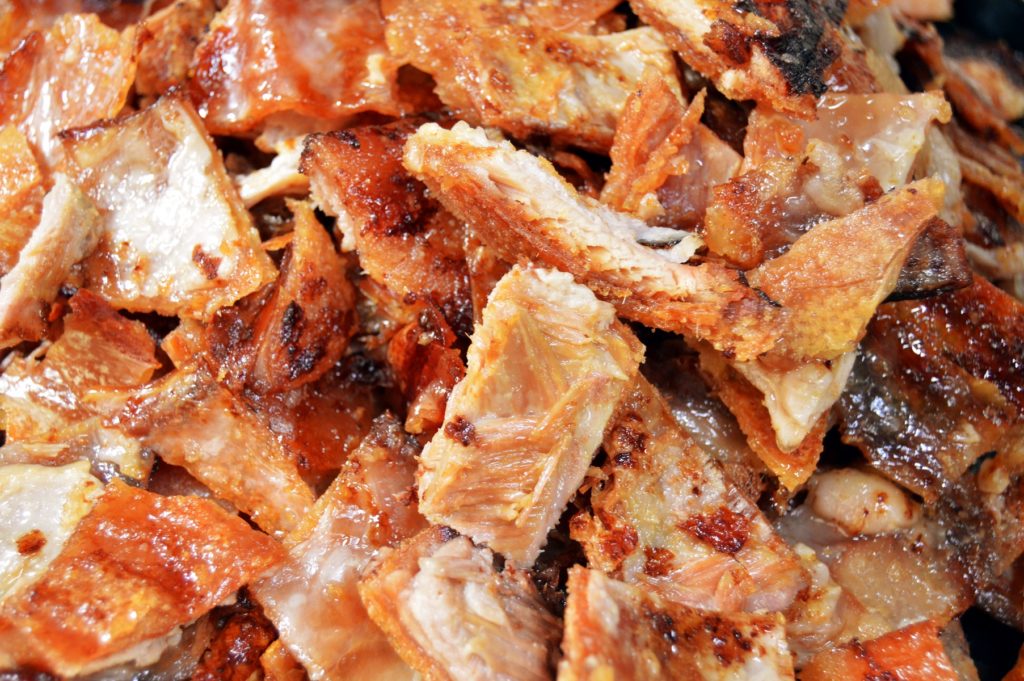 Arriving early in order to set up our gazebo and machine, the jolly spirit of the day was palpable. We wanted to match this spirit with the food we created, ensuring all our dishes were fresh and our ingredients raw to be cooked on site by our incredibly talented chef. We took our time to perfect our classic slow-roasted hog as our centrepiece for the day. This was served alongside the perfect crackling, soft bread rolls, apple sauce, a delicious crunchy red slaw as well as some stuffing. To accommodate for the larger crowd, we ensured we came prepared with a spread of delicious sides that we knew would meet everyone's needs, served in a Buffet-type style. A selection of our signature salads was available. We also provided mac 'n' cheese, a seasonal vegetable medley and our warm new potatoes served in a beautiful herb butter.
We are also aware that the food, though amazing, is not everything. That is why Hog Roast Bampton go to great lengths to ensure our level of service matches that of our food. Our team were efficient in laying the tables proficiently, and presenting the food beautifully. Not only this, but we as a team thoroughly enjoyed serving the party with a smile on both our face, and theirs.
We were pleased to see the food being enjoyed by all, and felt truly privileged to be a part of the exciting day for the Taylor's and their family. We at Hog Roast Bampton appreciate the difference great food can make to an important life event, and aim to exceed all expectations every time we are booked. Taking great pride in what we do, we ensured that we discreetly and efficiently cleared away the mess at the end of the day, leaving the party with the sole job of enjoying and celebrating their special occasion with a full belly.