Nick contacted Hog Roast Didcot a few weeks ago to book us in for a party at home with his family and friends to celebrate a very special occasion. Having been offered a job abroad, and unsure of how long he would be away, he wanted a goodbye party that his guests would remember for a long time to come, and he wanted it to feature some particularly amazing food. Here at Hog Roast Didcot, we're proud of our food, made fresh from high-quality local ingredients, and that includes the meat that we source from butchers and farmers that's only the best.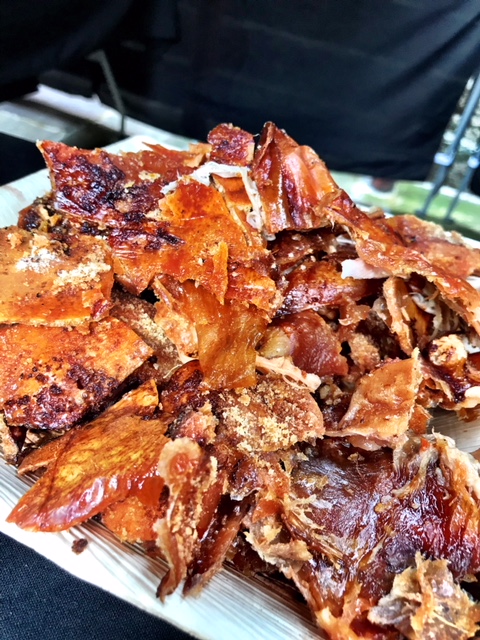 For this occasion, Nick decided he wanted to treat his guests to our pigs in buns, which you may know as hog roast rolls. To make these tasty pieces of heaven, we freshly prepare and cook top-quality meat at your venue on the day of your party or event, so it's as fresh as can be, and the meat sizzles away for hours on end very slowly but surely. What we get by doing so is a browned and crispy outer, full of crispy crackling, and soft and tender meat on the inside, which just falls off the carving knives. We add bits of the meat and crackling to soft bread rolls or wraps (we can bring along both if preferred), top off with our homemade duo of apple sauce and sage and onion stuffing, and then hand over to you and your guests to add your choice of condiments. Our pigs in buns are simply an amazing way to feed your guests.

On the day of Nick's farewell party, our Hog Roast Didcot chef and catering assistant arrived at his home early in the afternoon and set up our trusty hog roast machine, gazebo and serving table. After preparing the meat, it cooked away for five long hours while we watched over it, and then finally, it needed a rest before we carved.

Once Nick's twenty guests had all arrived, our chef got the carving knives out and sliced off all the crackling before cutting up the meat, while our catering assistant got ready the pigs in buns ingredients that would amaze everyone so much that they would all head back to us for seconds or more.