Christmas has once again come to an end and with it the busiest party season of the year. But despite being snowed under with bookings, our team at Hog Roast Luton wouldn't have changed a single thing. In fact, our hands-on catering crew are never happier than when they're busy putting a smile on other people's faces with our outstanding hog roasts – which we're proud to say offer something for every event style, budget and theme that you could possibly think of!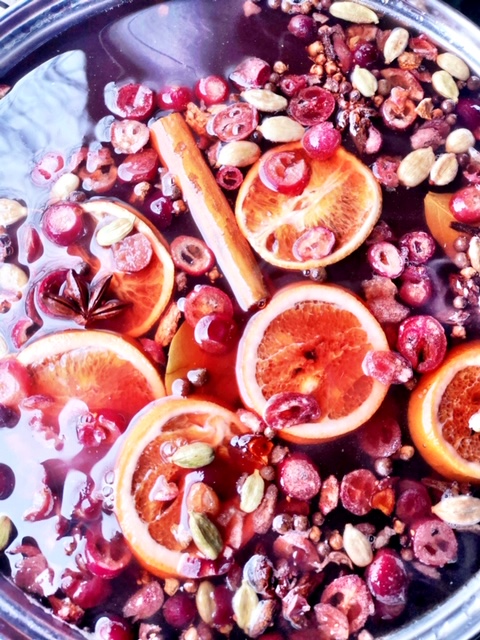 In the weeks leading up to Xmas, Hog Roast Luton was invited by Broad Oak Ltd's event planner Andy to serve a slap-up meal for Gulf Stream's annual staff lunch at Luton Airport. With 160 mouths to feed, (40 of whom were vegetarians) the catering crew had plenty of work to do ahead of the big day, and hoping to wow the aviation experts with a traditional festive feast, they came up with a mouth-watering spread which was centred around a 40kg slow roasted pig with all the trimmings, turkey with fresh cranberries and sage and onion stuffing along with grilled veggie skewers with optional haloumi and a tzatziki dip for those following meat-free diets.
After arriving at Hangar 125 in the early hours of the morning, Hog Roast Luton quickly set up the catering equipment and buffet tables before starting on cooking the meats. While the main courses sizzled their way to golden perfection, the catering team turned their attention to the side dishes which included a colourful medley of seasonal vegetables and fluffy roast potatoes. Of course, no Christmas luncheon is complete without some mulled wine, and aiming to get the staff in the festive spirit the events crew had whipped up our special non-alcoholic version as a buffet.
Although the serving time was scheduled for 12pm, Hog Roast Luton's efficiency meant they had everything ready a full thirty minutes early – and it was just as well too! With the aromatic scents of the buffet filling the air, the staff couldn't wait to dig in and as soon as the catering crew announced the completion of the feast, everyone rushed to fill their plates.