When it comes to filling tummies with tasty, great-looking food, Hog Roast Worminghall is a wise choice to make, and not just for our signature dish. While our hog roasts are a sight to behold, smell amazing and taste even better, we understand our customers may need or want additional or alternative dishes, and over many years we've perfected our menus to include all kinds of delicious mains, starters, desserts, sides and even handmade canapés.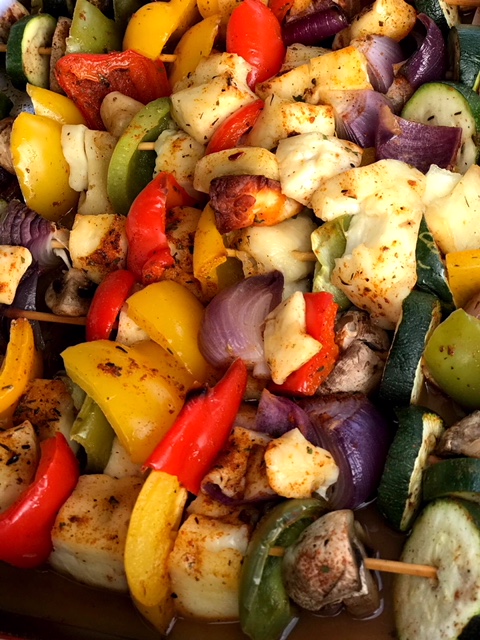 One of our Hog Roast Worminghall menus may well be the perfect choice for your party or event, but we also offer the option for you to mix and match items between menus or to create your own bespoke menu instead, which we can help you with if needed. Plus if you're inviting any guests with food allergies or intolerances, or who are following a particular diet like vegetarian, vegan or plant-based, know that we aim to exceed your expectations when it comes to providing alternative dishes.
For example, many of our customers have been surprised to find out that we can easily make our scrumptious pigs in buns gluten-free, just by providing gluten-free bread rolls, as all the other ingredients are already suitable. And when it comes to veggie food, you can choose from an array of lovely possibilities, such as veg kebabs, stuffed mushrooms or a homemade quiche. We aim to please everyone you invite to your special occasion and not just the majority of guests, so if you're in need of alternatives, check out our menus or speak to our experts and we will make it happen.
For one of our new customers, Moira, Hog Roast Worminghall recently provided exactly what she needed to make sure all her guests were provided for and she couldn't have been happier. On the day of her party at home in her back garden, our chef and catering assistants cooked a hog roast to die for in order to make our mouthwatering pigs in buns and we took along some extra gluten-free bread rolls for two of the guests but we also made lovely veggie skewers for the vegetarians too. Moira and her guests devoured the lot in record time and by the end of service, it looked like the plates had been licked clean!