Retirement is something that seems to be getting more and more out of reach as the years go on; leaving many wondering what age they will be before they are finally able to give up work for good. But during the week the Hog Roast Wallingford catering crew found themselves travelling to a neighbouring town where they helped Gary say goodbye to the daily grind. Having worked at the same manufacturing company for all of his adult life, the client had developed deep-running connections with his colleagues who were eager to see him into his twilight years with a proper send-off.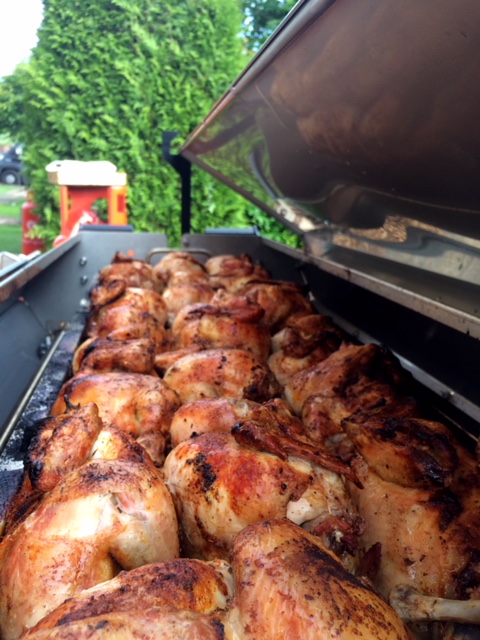 Having heard all about our ability to cater for a full range of different dietary requirements, including those with gluten intolerances, vegetarians and vegans, Gary knew right away that Hog Roast Wallingford was the one for the job and after talking to our resident catering manager about which of our menus would be best suited for the occasion, the client opted for our southern slow roast feast with a couple of meat-free alternatives for those following plant-based diets.  With our team of expert caterers handling the details of Gary's special event, the client was able to enjoy the festive period without having to worry about a single thing which he was very appreciative of.
When the day of the retirement party rolled around, Hog Roast Wallingford arrived at the local venue that Gary had hired out for the evening and with only a handful of hours to spare before the party-goers made their entrance, the catering crew got started preparing the flavoursome spread.  Using our unrivalled cooking equipment, the team effortlessly whipped up a tantalising selection of Texan 24 hour beef brisket, cajun spiced whole roast chickens and BBQ pork butt as well as salad side options, creamy mac and cheese, grilled veggie skewers with optional halloumi and our newly popular mushroom and halloumi burgers.
For Gary and the guests, it was a bitter-sweet occasion but the delicious food on offer managed to keep everyone in good spirits and the client has since reached out to thank the Hog Roast Wallingford team for making the day so memorable.